Picked up my mom and I's friend Becky and headed to the Palliser hotel for High Tea with Karen from Calgary Food Tours and the Calgary Chapter of the Jane Austin Society of Canada!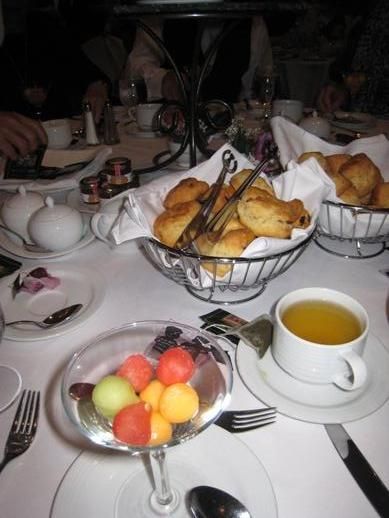 Crumpets, preserves and melon balls to start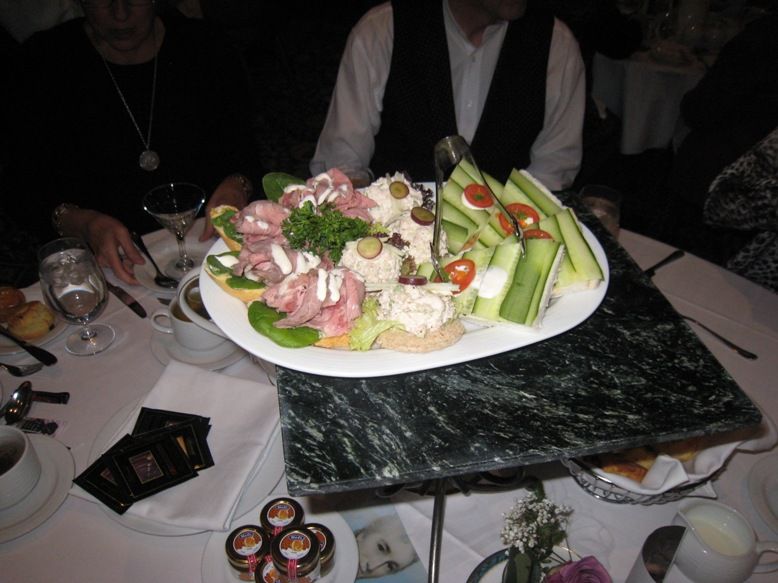 Tea sandwiches!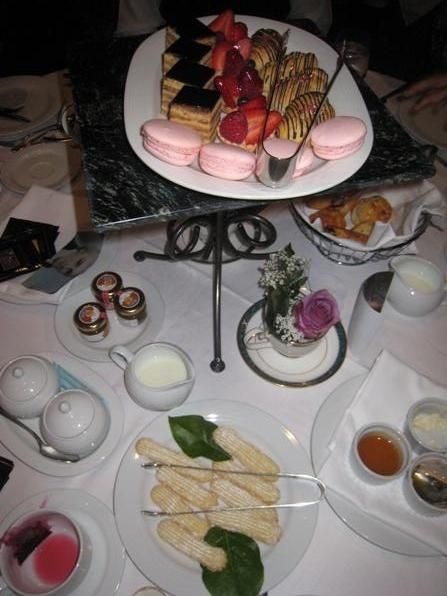 Dainty desserts!



After watching and taking part in some classic Austin-time dances Becky and I went for a quick walk around downtown.



The Calgary Police Memorial with the new Bow.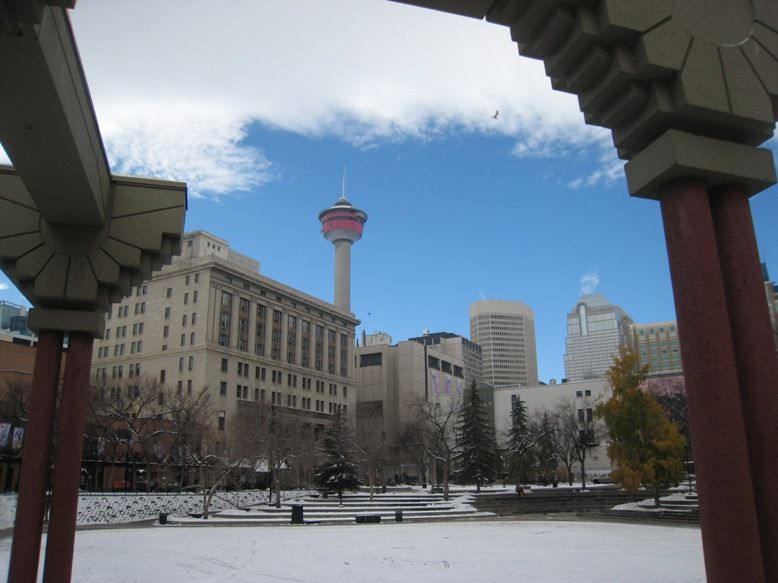 Olympic Plaza.



Finally we headed to the theater to watch Theater Calgary's production of Pride and Prejudice. It was truly lovely. It was the classic story we all know and love, but with a few extra dashes of life and comedy. The acting was superb and I truly loved the set!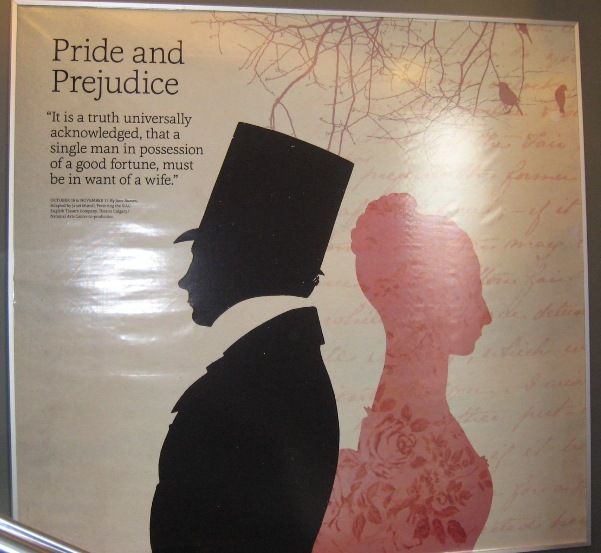 Must be in want of a wife!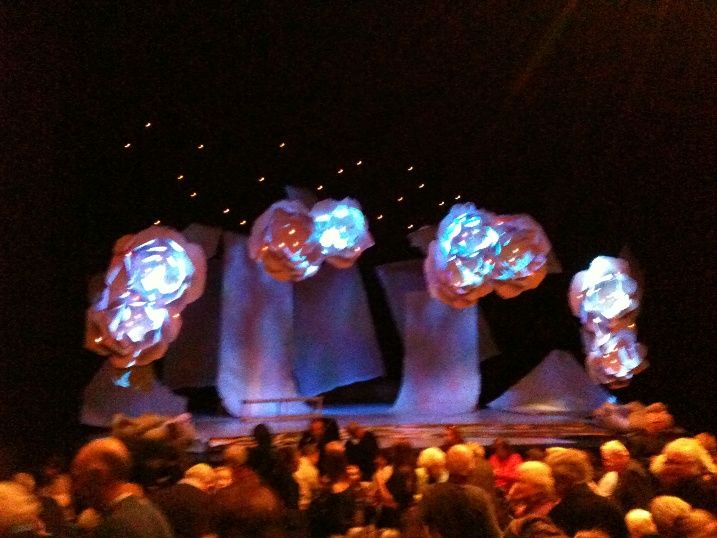 Blurry camera phone picture, but the set was just stunning!